---
---
The Northwest Iowa Symphony Orchestra is comprised of the finest musicians in the tri-state area. The orchestra membership includes adults of all ages as well as gifted music students from area high schools and colleges. Several of the high school students in NISO receive scholarships to continue their private music lessons.
Over 25 students from Dordt University Music Department are members of the orchestra and several members of the Dordt University music faculty perform as teaching principals in the orchestra. NISO presents three concerts per season in addition to the annual Concert for Children which is given each November for over 1000 area 4th/5th/6th grade students.
All concerts are performed at 7:30 PM in the beautiful B.J. Haan Auditorium on the campus of Dordt University in Sioux Center, Iowa. NISO/NISYO is made possible by the generous support of Dordt University, Sioux Center Recreation and Arts Council, Friends of the Symphony, and individual patrons, organizations and business establishments.
---
---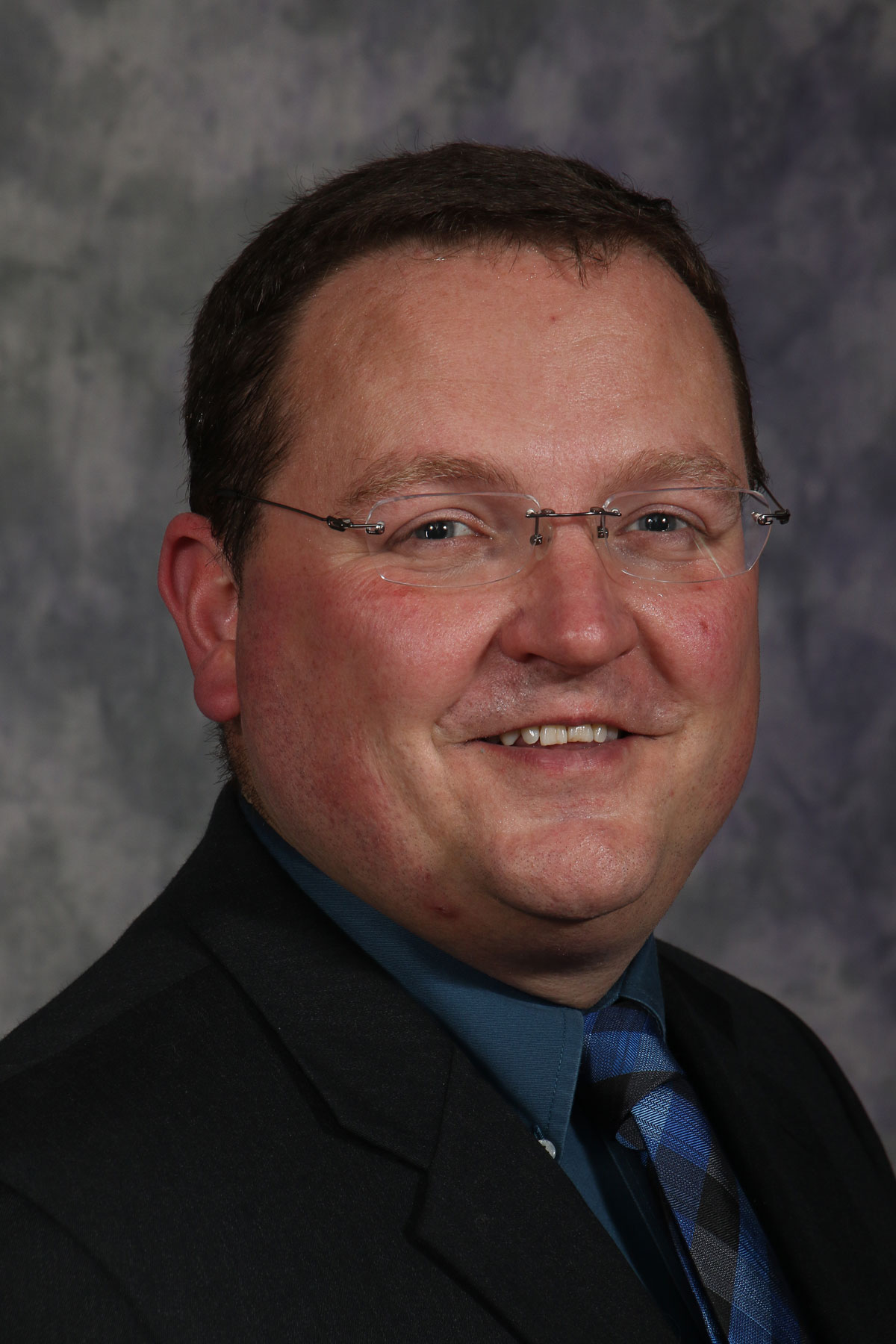 ---
Dr. Onsby Rose
NISO Principal Conductor & Music Director

Dr. Onsby C. Rose is currently the Director of Instrumental Studies and an Associate Professor of Music at Dordt University in Sioux Center Iowa in addition to Executive Director and General Manager of the Northwest Iowa Symphony Orchestra. At Dordt, he conducts the premiere instrumental ensemble, the Dordt University Wind Symphony, in addition to conducting the Dordt Campus-Community Band, and overseeing the string orchestra and jazz ensemble. He also helps guide the Northwest Iowa Symphony Orchestra in both administrative and musical aspects. Prior to accepting these appointments, Onsby completed his in D.M.A. in conducting at The Ohio State University where he studied with Dr. Russel C. Mikkelson.
In 1993 he attended the University of South Carolina as a music education major and in 1997 he was accepted as a trombonist for the U.S. Marine Corps fleet bands. During his 11-year Marine Corps career he served as a trombonist and conductor with bands in Albany, GA and New Orleans, LA as well as on staff at the Armed Forces School of Music in Norfolk, VA. He also served for two years as a baritone bugler with "The Commandant's Own" U.S. Marine Drum and Bugle Corps in Washington, D.C. He completed his Bachelor of Music at East Tennessee State University in 2005 and in 2007 Onsby was honorably discharged from the USMC. Onsby was then freelance trombonist and railroad freight conductor in the eastern U.S., before returning to music in 2012 as Director of Bands at Hampton HS and MS in Carter County, TN. From 2014-16 Onsby was a graduate assistant with the bands of Appalachian State University, graduating in 2016 with a master's degree in Wind Conducting. Onsby is also and emerging composer having written musical compositions have been performed by many of the premiere military bands in Washington D.C., the Wheaton Municipal Band, numerous college and high school bands in the United States, as well as internationally in Australia, Japan, Guam, and Germany.
In addition he is currently writing a newly commissioned work for the Newark-Granville Symphony in Newark, Ohio as well as a consortium commissioned new work for wind band. Dr. Rose has performed on trombone with bands throughout the nation, as well as numerous regional orchestras. Onsby and his wife Jessica live in Sioux Center, Iowa with four of their five boys, Timothy, Caleb, Elijah and Colin. Dr. Rose is a member of numerous professional organizations to include the College Band Directors National Association, World Association of Symphonic Bands and Ensembles, National Association for Music Education, Phi Mu Alpha Sinfonia, Kappa Kappa Psi, Tau Beta Sigma, Phi Mu Alpha, and the American Society of Composers, Authors, and Publishers. However, he holds closest to his heart the title of United States Marine.
---
---
---
---
Dr. Angela (Holt) Carlson
NISO Assistant Conductor and NISYO Director & Conductor

Dr. Angela Carlson began her music studies in East Texas as a pianist. She was awarded her BME degree from Wheaton College Conservatory of Music in Illinois with an emphasis in music education and piano. Her MM and DMA degrees in conducting were received from the University of Cincinnati College-Conservatory of Music in Ohio. Dr. Carlson served as Associate Director of Bands in the Texas public school system and founded the jazz ensemble "The Dissonance." She later was appointed as Director of Bands at the College of William and Mary in Williamsburg, Virginia, and as Music Director of the University of Cincinnati Symphony Orchestra. In recent years as Associate Director of Bands at the University of Cinicinnati-College Conservatory of Music, she taught music-related courses and served as Conductor and Music Director of the CCM Wind Ensemble and Commencement Bands. Her most recent research is of chamber wind literature, focusing on music of the twentieth century. She is interested in reviving music of the past and commissioning quality music for the future. Her passion is to encourage outreach through music and the arts on and beyond the stage. Dr. Carlson was recognized in "Who's Who Among American Teachers" and continues to be an advocate for music education in schools. Currently Dr. Carlson serves as the Director of Bands and Instrumental Music Education at Northwestern College in Iowa.
---
---
---
---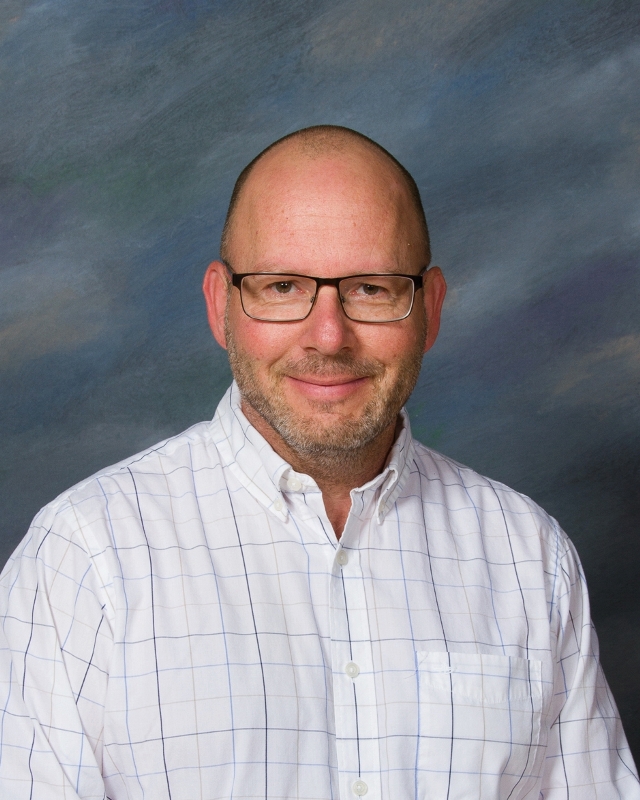 ---
Lyle Van Ravenswaay
NISO General Manager
Lyle Van Ravenswaay has been Director of Bands at Western Christian High School in Hull, Iowa since 1997. His undergraduate degree is from Dordt University. He obtained his Masters in Music Education from the University of South Dakota. Lyle is married to Mary (Natelborg); they have 4 children and 2 grandchildren.
---
---
---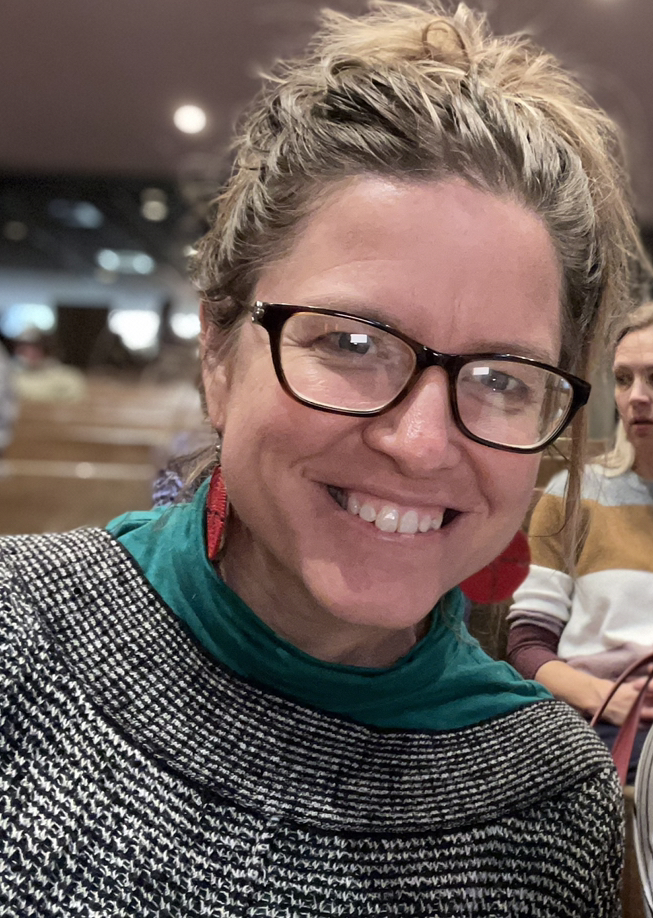 ---
Kendra Thompson
NISO Executive Assistant
Kendra Thompson joined the NISO staff team earlier this fall. She has degrees in English and Theology. Previously in ministry for fifteen years, she is enjoying the opportunity to care for the administrative needs of the symphony after a year without a concert season. Kendra is married to Dr. John Thompson and they have two school aged children.